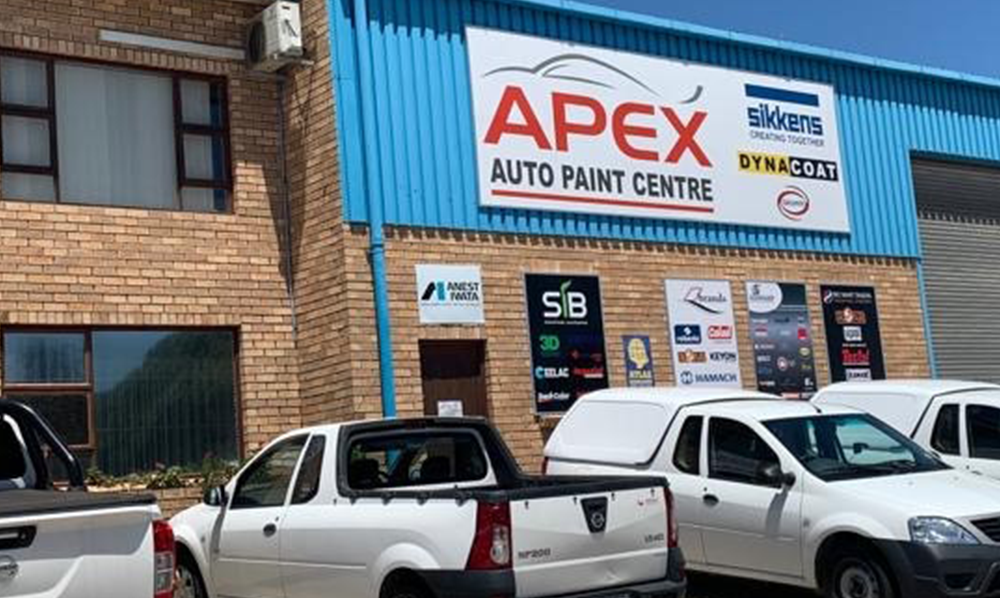 Allied Paint Solutions is proud to welcome Apex Auto Paint Centre Eastern Cape into the Sikkens family. This new appointment represents another major step in our commitment to establishing a national footprint in South Africa and expanding the Sikkens and Dynacoat network on a national basis.
National growth and regional identity
The distributor is located in the heart of Port Elizabeth and has been granted the distribution rights for Sikkens and Dynacoat for the Eastern Cape region. It represents a 'One-Stop-Shop' in that it is capable of servicing the automotive refinish market in its entirety with well known ancillary and equipment lines to compliment its world-class paint offering.
The Eastern Cape region represents an important and significant part of the automotive industry. It is home to some of the most renowned bodyshops in South Africa and boasts four of the seven OEM's operating in the country, such as Volkswagen, Mercedes Benz, Isuzu and Ford Motors.
Headed up by competence and industry experience
The distributor is headed up by Francois Kruger and his team who have had significant success and added great value to the Sikkens group particularly in the Free State region with Apex Auto Paint Centre Bloemfontein. It has been their in-depth understanding of the automotive industry coupled with their meticulous levels of service and quest for perfection that has enabled the team to achieve such a well renowned name and established customer base.
Apex Auto Paint Centre Eastern Cape, or Apex EC, as it is known, aims to provide customers with the same extremely high levels of overall service and support that has become synonymous with the Sikkens network of distributors.
A commitment to service excellence and customer profitability
The appointment of Apex EC and its team, falls directly in line with our core principles of supplying quality products at competitive prices, together with outstanding service, customer interaction and assistance. Apex EC aims to help bodyshops grow their businesses, improve day-to-day operations, and above all, become more profitable.
As such, Apex EC has the full backing of AkzoNobel and the rest of the Sikkens network in South Africa.